My favorite Podcasts
Listen and learn from masters in their fields.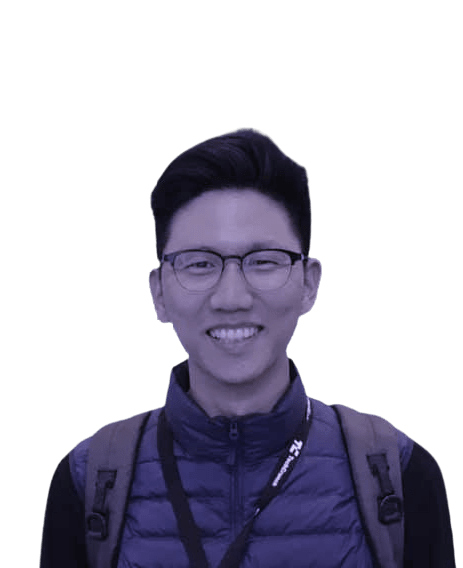 I have my friend Will to thank for turning me on to podcasts. We got in his car, and he asked if I didn't mind finishing listening to what he had remaining of a Planet Money episode. I happily obliged, unawares of the spell it would cast on me. It was the intimacy of the host's voice, mixed with the practical information I was getting, that did me in.
Three years since then, and I have listened to multiple podcasts almost every single day. My tastes have changed however over time. In fact, I probably have "How I Built This" to thank for opening my eyes to the possibilities of entrepreneurship. I can distinctly remember sobbing whenever I heard some story of hardship and how the founder overcame it through sheer force of will and luck.
In that time my subscriptions have come and gone, and this is the final list I've settled on. So without further ado, here are my top podcast shows.
Creator Lab
Bilal Zaidi
Conversations with leading entrepreneurs, non-profit founders, award winning designers, educators, artists and everything else in between. We dig deep into their stories, have honest conversations about how they made their ideas come to life and the lessons learned along the way.
Invest Like the Best
Patrick O'Shaughnessy
Exploring the ideas, methods, and stories of people that will help you better invest your time and money. Learn more and stay-up-to-date at InvestorFieldGuide.com
The Brandon Zhang Show
Brandon Zhang
An exploration of the toolboxes of the amazing people leveraging the internet to build audiences, foster growth, and generate wealth. The guests diverge in some areas, but converge in others, displaying the shared traits that lead to success. Every week, host Brandon Zhang aims to uncover the guest's path to success and question them on the topics they know best. Past guests have included David Perell, Jack Butcher and Anthony Pompliano.
Deep Questions
Cal Newport
Cal Newport is a computer science professor and the New York Times bestselling author of Digital Minimalism and Deep Work. He writes about technology and the way it can both support and impede our efforts to live more meaningful, productive lives. In this podcast, he answers questions from his readers about work, technology, and the deep life.
The NFX Podcast
NFX
We believe creating something of true significance starts with seeing things others do not.
North Star Podcast
David Perell
A deep dive into the stories, habits, ideas, strategies and methods that drive fulfilled people and create enormous success for them. The guests are diverse, but they share profound similarities. They're guided by purpose, live with intense joy, learn passionately, and see the world with a unique lens. Each episode lets us soak in their hard-earned wisdom and apply it to our lives. Guests include Neil deGrasse Tyson, Seth Godin, and Tyler Cowen.
The Prof G Show with Scott Galloway
Section 4 / Westwood One Podcast Network
We live in a winner-take-all economy that's bifurcating into those who are part of the innovation economy and those who aren't. Every week best-selling author, professor and entrepreneur Scott Galloway answers questions from you (his listeners) on who's winning and losing, and how you can get ahead. Other professors, practitioners, and entrepreneurs join Scott to contribute ideas, alternate opinions, and insights to help you thrive at work. Tune in for a no mercy, no malice take on how you can level up your game in the world of business. To submit a question, email a voice recording to OfficeHours@Section4.com.
All-In
Chamath, Jason, Sacks & Friedberg
Industry veterans, degenerate gamblers & besties Chamath Palihapitiya, Jason Calacanis, David Sacks & David Friedberg cover all things economic, tech, political, social & poker.
The Nathan Barry Show
Nathan Barry: Author, Designer, Marketer
Nathan Barry is a designer and author who has recently become fascinated with building and launching products. In the show he discusses marketing, self-publishing, and any other topic related to building a profitable online business and living a great life!
My First Million
The Hustle & Shaan Puri
The Hustle presents - My First Million. A podcast where we brainstorm new business ideas based on trends & opportunities we see in the market. Sometimes we have famous guests, and they do it with us.
Village Global's Venture Stories
Erick Torenberg
Village Global's Venture Stories takes you inside the world of venture capital and technology, featuring enlightening interviews with entrepreneurs, investors and tech industry leaders. The podcast is hosted by Village Global partner and co-founder Erik Torenberg. Check us out on the web at villageglobal.vc/podcast for more.
Acquired
Ben Gilbert and David Rosenthal
Every company has a story. Learn the playbooks that built the world's greatest companies — and how you can apply them as a founder, operator, or investor.
Indie Hackers
Courtland Allen
Courtland Allen interviews the ambitious indie hackers who are turning their ideas and side projects into profitable online businesses. Explore the latest strategies and tools founders are using to discover new trends, escape the 9-to-5 grind, and create their own personal revenue-generating machines. The future is indie!
The Knowledge Project with Shane Parrish
Farnam Street
Master the best of what other people have already figured out. Learn more at https://fs.blog/podcast
Akimbo: A Podcast from Seth Godin
Seth Godin
Akimbo is an ancient word, from the bend in the river or the bend in an archer's bow. It's become a symbol for strength, a posture of possibility, the idea that when we stand tall, arms bent, looking right at it, we can make a difference. Akimbo's a podcast about our culture and about how we can change it. About seeing what's happening and choosing to do something. The culture is real, but it can be changed. You can bend it.
Conversations with Tyler
Mercatus Center at George Mason University
Tyler Cowen engages today's deepest thinkers in wide-ranging explorations of their work, the world, and everything in between. New conversations every other Wednesday. Subscribe wherever you get your podcasts.
a16z Podcast
Andreessen Horowitz
The a16z Podcast discusses tech and culture trends, news, and the future – especially as 'software eats the world'. It features industry experts, business leaders, and other interesting thinkers and voices from around the world. This podcast is produced by Andreessen Horowitz (aka "a16z"), a Silicon Valley-based venture capital firm. Multiple episodes are released every week; visit a16z.com for more details and to sign up for our newsletters and other content as well!
The Tim Ferriss Show
Tim Ferriss: Bestselling Author, Human Guinea Pig
Tim Ferriss is a self-experimenter and bestselling author, best known for The 4-Hour Workweek, which has been translated into 40+ languages. Newsweek calls him "the world's best human guinea pig," and The New York Times calls him "a cross between Jack Welch and a Buddhist monk." In this show, he deconstructs world-class performers from eclectic areas (investing, chess, pro sports, etc.), digging deep to find the tools, tactics, and tricks that listeners can use.
Product ideas
Jakob Greenfeld
Here's the pitch I send out to people I want to talk to: I host a podcast inspired by the My first Million Podcast (basically just as an excuse to talk about cool product ideas). Would you be interested in joining me for an episode? The idea is that we schedule a Zoom call, both bring a list with product ideas and then discuss them for an hour or so.
Conclusions
This cacophony of smart intelligent opinionated voices is what forms my braintrust. One-way conversations of course, which is why I've started taking notes while listening when possible. Heavily tilted towards entrepreneurship, business, venture capital, technology, and economics.